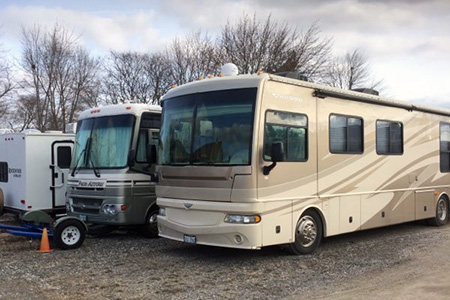 Where do you store your RV or boat during the offseason? Without proper storage, you leave these vehicles exposed to the Midwest elements, where they can suffer damage and premature wear. Anita Self Storage wants to help you protect your investment, which is why we offer RV and boat storage in Antioch, IL. We'll house your toys affordably over the offseason, so they're fresh and ready to go for next season.
RV Storage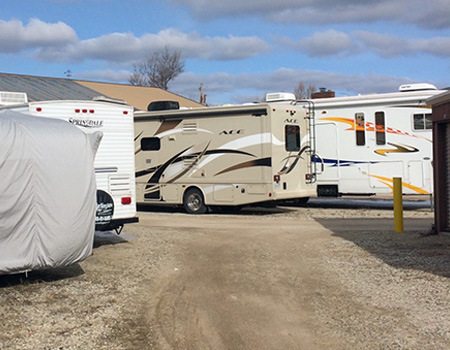 Chances are, you don't have room in your driveway or garage for an RV. Rather than take up your entire drive or have to park your RV alongside your home, consider the many benefits of RV storage in Antioch, IL! At Anita Self Storage, we'll make sure your RV is safe and sound at all times. We offer:
A secure lot with 24/7 CCTV monitoring
Wide driveways and large parking areas
Affordable RV storage rates
Don't let your RV be a burden during the offseason. Instead, count on our outdoor storage to keep it safe until next year, when you can hit the road again.
Boat Storage

Looking for a place to house your boat? When it comes time to take it out of the water for the season and set it up safely until the warmer weather returns, count on Anita Self Storage. We offer boat storage for watercraft of all types and sizes. Don't take up all the room in your garage with your boat or leave it outside in your driveway under a tarp! Instead, house it with us for an affordable rate, on a well-secured lot.
Safe, Secure Outdoor Storage
With affordable rates that are great for year-round storage in Antioch, Antioch Township, Lake County, and Fox Lake, IL, Anita Self Storage is the place to safely and securely store your RV or boat. Contact us today for more information on our storage units or to inquire about rates for these outdoor storage spaces.
We can be reached at 847-395-7770.